The best things in life ....
Clementine
Posts
Joined: Apr 2010
08-18-2010 19:22:25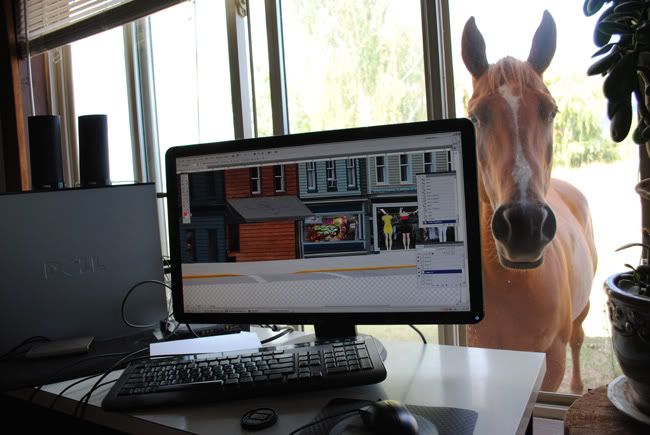 Money doesn't grow on my apple tree. but i *have* an apple tree!
And i have freindly dogs living with me and two cats that patrol the area so mice don't come into my space. And look at this. I don't happen to know anyone else who has a horse stare at them through the window while they're working on their computer. I think it's cool. She stares in at me when i'm laying on my bed too. She touches her nose to the screen and i sometimes give her a little kiss through the screen. She's not my horse and i'll be sad when they take her away come winter time. But for now .... what a treat to have a freind like this.
1 to 10 of 10
---