October 2018 Art Challenge
CryztalRain
591 Posts
Australia
Joined: Apr 2010
10-01-2018 02:26:04
No matter what style your art leans towards it would be wonderful if you all took part in this challenge.. Mixed Media. Scrapbooking, art journaling..and even more..
You can go to the free download here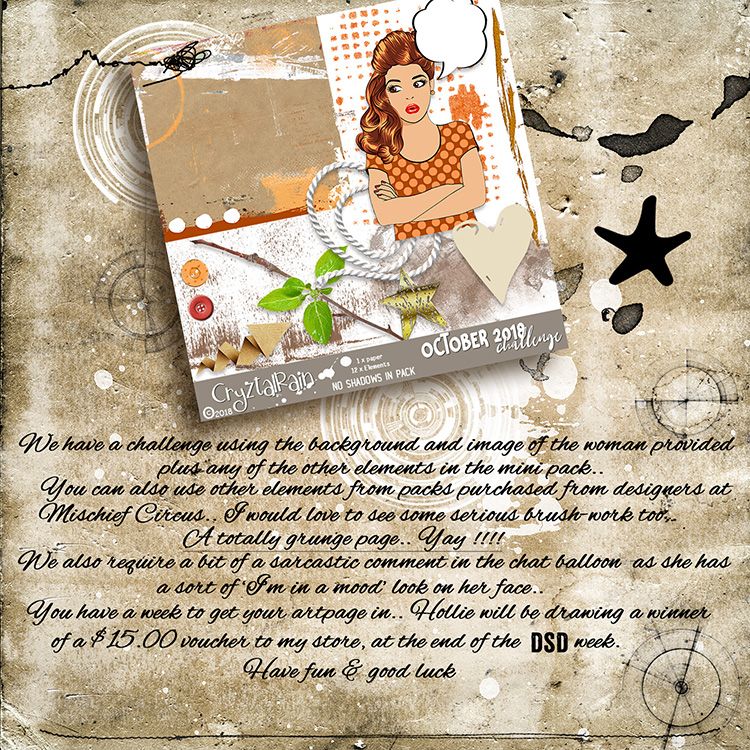 And use the paper and the lady as the base to this challenge.. I would love to see some grungy brushwork taking place...
Will you please post your entries on my facebook page and in the Album at the link directly below
https://www.facebook.com/pg/CryztalRain.Art.n.Scrap.Designs/photos/?tab=album&album_id=693471657699409
Winner will be drawn at the end of the week $15 voucher to my store...
good luck... have fun...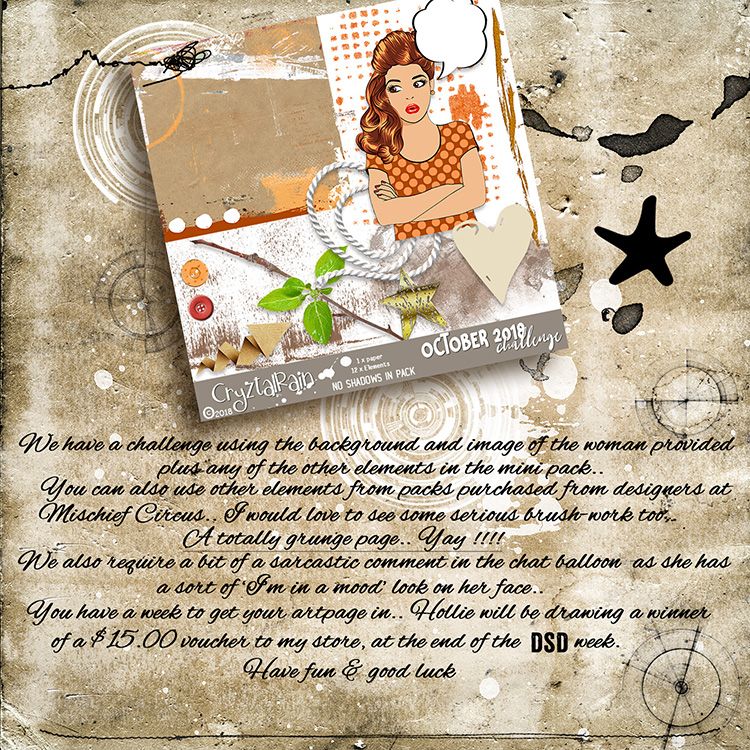 1 to 14 of 14
---