Hair
Clementine
Posts
Joined: Apr 2010
10-04-2010 19:29:23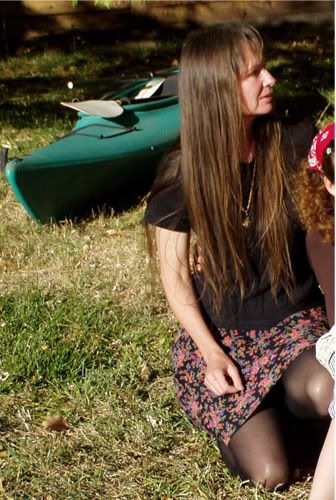 I sure have a lot to say about hair. First of all I'm sitting here with my hair wadded up in back - full of rats just like when i was a kid. The only thing missing is jam in it. I don't quite understand why it's always so ratty. I suppose if i brushed it once in a while it might not be this way. But to heck with that.. I just don't feel like it. I'm too busy.
And besides.... I've been given so much grief about my hair over the years that i had and still have.. recurring fantasies about how wonderful it would feel to take the scissors to it and hack it off without the use of a mirror. Just whack whack whack until all that was left was a few sprigs.
As I told you before i used to have fantasies of putting an ax through my phone. After soo much phone grief and too many of those particular phone fantasies I snapped one day and did it.
Same thing with the hair. At a later time I'll tell you what lead up to it., but for now I'll just get to the point.
I had been somewhat married - somewhat meaning it should have been annulled by God before we ever started talking about it. Lightening should have struck our feet as we trudged up the hill to the court house. Anyway.....
My hair was long as usual and I thought it needed a trim. As I was brushing it I mused to myself "I need to cut my hair." Over heard by the man,. he pipes up.
"I like girls with LONG hair."
That was my cue. "You like girls with LONG hair huh?" I got the scissors and started hacking away. No mirror. Right up to my ears I cut. It was great. For awhile. Until I DID look in the mirror. I tried for days to even it up and make it look decent but I had really done a number on my head. I went to a beauty parlor and they also tried to do something with it. but there were hack lines all through it. They did the best they could and I gotta say. . I looked like a clown for the longest time. I do have a picture of me then.,but I can't find it . I'll keep looking. I had to go to my daughters wedding looking that way., so it is well documented.
My daughter inherited these tendencies. She had a boyfreind who also told her he liked girls with long hair. She SHAVED her head. She had gorgeous long auburn hair. but off it went. She wore a scarf on her head for a very long time after that. She said people thought she was going through chemotherapy.
---